---
OttLite® has a worldwide reputation as the original creators of natural daylight lighting products. OttLite® gives you the best of both worlds with its 508 Illumination™ – a precise balance of contrast and brightness. Now the eye can see and focus without the harsh glare, distortion and fatigue other light sources cause. Contrast is enhanced and glare reduced making reading easier.
Every OttLite® lamp comes with an energy efficient OttLite® bulb – rated to last up to 10,000 hours. That's 12 times longer than incandescent bulbs.
---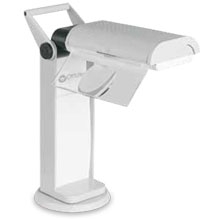 13W Magnifier Task Lamp
Product Number: OTL13MAG
Height: 11.5 - 19.5 in.
Weight: 3.21 lbs.
Price: $105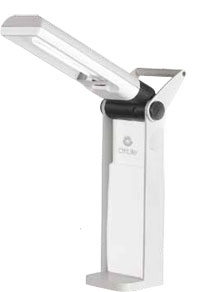 13W Task Lamp
Product Number: OTL13TCG
Height: 11.5 - 19.5 in.
Weight: 2.71 lbs.
Price: $85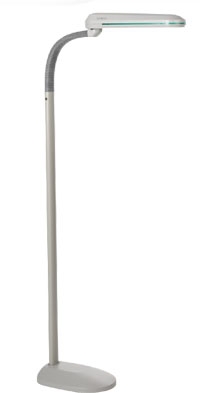 18W Floor Lamp
Product Number: OLF018TC
Height: 45.5 - 50.5 in.
Weight: 9.6 lbs.
Price: $185



Signature Guide
Free with any purchase.


Large Print Checks and Register
Available from your own bank.


Envelope Guide
Free with any purchase.


---
We are fortunate to have in our area the Lighthouse of Manasota. The Lighthouse is a nationally accredited, non-profit agency dedicated to assisting all people with vision loss.
The Lighthouse provides training in skills that promote self-sufficiency and independence in the lives of individuals who have vision loss. Simple tasks can be overwhelming and challenging but with low vision aids, resources and specialized training, individuals can re-enter their world with renewed confidence and independence. Training may vary from individual in-home instruction to facility-based classroom training sessions.
Lighthouse teachers are specifically trained in Rehabilitation Education for Visual Disabilities and are certified through the Academy Certification of Vision Rehabilitation and Education Professionals (ACVREP).
---